This was written by Linda Looney Please, do not take without permission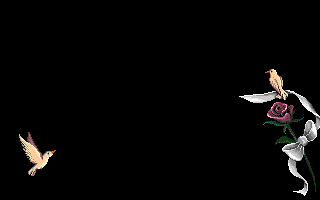 Esther Elizabeth Peddicord Fowler
My GrandMom

A large old grey house up on the hill
grandMa I can see you there still
In the yard with the chickens all around
Vegetables for winter growing from the ground.

To me you were always kind and good
Somehow you always understood
You listened to what I'd say
I miss you since you went away.

That house onthe hill meant more to me
Then anyplace else I'll ever be
It was there I learned to cope
In a life of black it gave me hope.

When you died I cried for me
Because I miss you so you see?
I didn't wish you back again
You are free from al harsh wind.

You are free from all your pain
Now for you no more praying for rain
You never need worry anymore
About what the next season holds in store.




Thank you for everything
You gave my heart wings
I still miss you now today
Still I wouldn't ask you to stay.

This was written by Linda Looney Please, do not take without permission